Yesterday morning, my dad and I drove to La Jolla so I could see the Salk Institute, which is a scientific research institute for biological studies. The place was designed by architect Louis Kahn in the 60s. I was really looking forward to seeing the place. When we got there, the place looked empty. A security guard told us that the place is only open during the week!!! So we asked if we could still walk around. So he let us park and we got out and started to explore. I loved the it...I love concrete..I used to not like it...but I have grown to love it.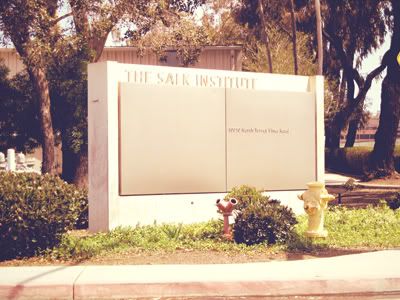 The place was quiet...all you could hear was the water. It was awesome. My dad liked the place too! At first he didn't haha...cause from the outside all you can see are huge concrete walls. But on the other side (the inside court yard), you can see the windows facing the sea. There were gates in the courtyard, so we couldn't access the inside of the yard, but my dad climbed on top and stood on the railing to see what was above us.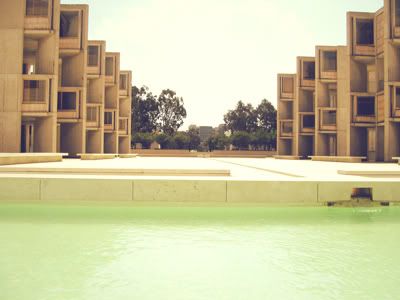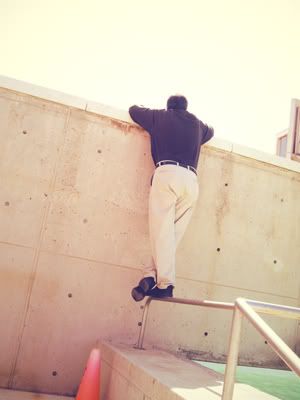 Afterwards, we drove to La Jolla beach and just walked around for an hour while talking. There were many people surfing and tanning...it was really windy and a little cold...so I had my jacket on. We talked about all sorts of things...just bonding..it was really great~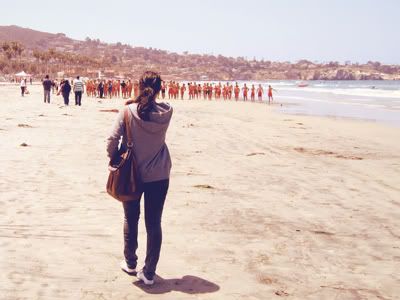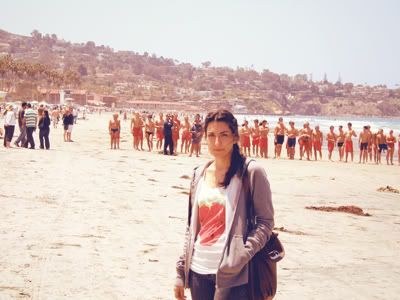 From the beach we saw people paragliding near the Salk, so we drove back up, past the institute to a paragliding and hangliding area. It was so incredible! My dad asked me if I want to do it next time we come and I said YES. We could have gone, but we werent really wearing the best clothes. We bought sandwhiches and just sat underneath people paragliding...it was aweosme~~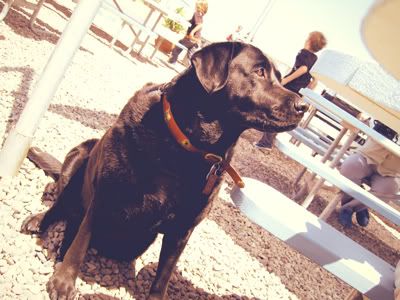 My dad's and my face are so burnt. Since the temperature was really breezy, we couldn't really feel the heat of the sun...but it had been out the whole day...so when we got back to LA.....we looked like two tomatoes...I still do...