A week ago today I was stressing out...I was burnt out. It's so weird how I am so relaxed now! I'm sure it gets old reading me saying this, but in my head...Tuesdays and Fridays are blocked out...those are studio days...and Mondays and Thursdays are also blocked off cause those are the days I mostly work for studio. Now that all those slots are open...I really don't know what to do with myself. It's the greatest feeling. I have a paper due on Friday, so I have been reading a bit to gather more information. I'm gonna try to finish it today so I can fully go into vacation mode. I still need to go back to school and pick up all my stuff from my studio desk. I'll probably get to that over the weekend.
So I never showed what my finished model looks like...I need to bring it home and document it properly but for now: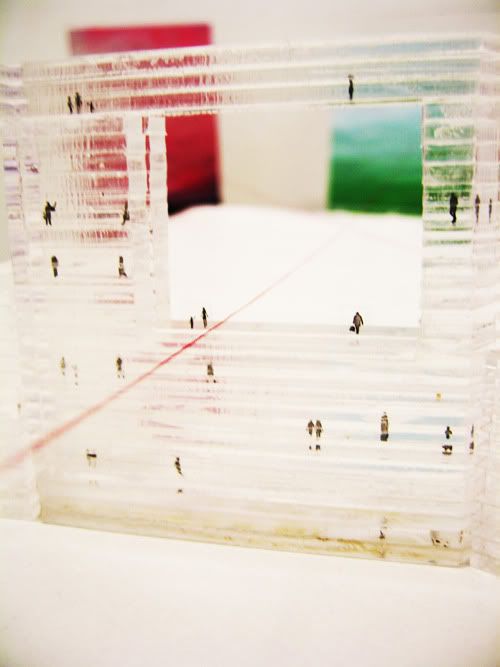 This was my first time working with acrylic. I got everything laser cut and then I glued everything together with some gross glue. It was nerve racking to glue these things for me cause I wanted everything to be perfect...which obviously didn't happen. If you look at the second photo...the first frame from the right is the first frame I glued together. It looks less even....after that one I got better~ I don't mind that it looks bad since it was a learning process~ I really like acrylics and I would pick to work with it more if it wasn't so expensive and if the laser cutter lab at our school functioned better and would stick to the schedules they make. UGHHHH THAT'S ANOTHER STORY.
Yesterday I was reading for my paper...when my friend called. He said he was at our school and was wondering if I'd want to hang out. So he picked me up (I has no car ;____;) and we went to the downtown Burbank area which is near the mall and all the restaurants, etc. We went to Urban Outfitters and looked at the cameras, then we both got hungry, so we walked to a Thai restaurant that is next to UO. It's called Chadaka Thai and it's my favorite Thai restaurant. We go there a little too much....but it's okay~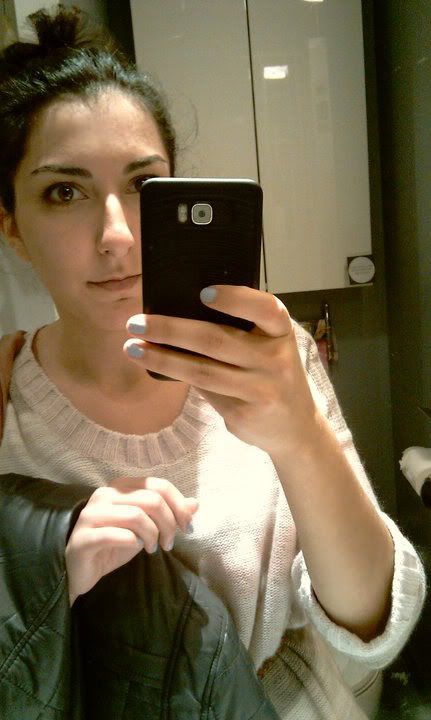 Me in one of the fake IKEA bathrooms. I got my nail polish from Leanne~!!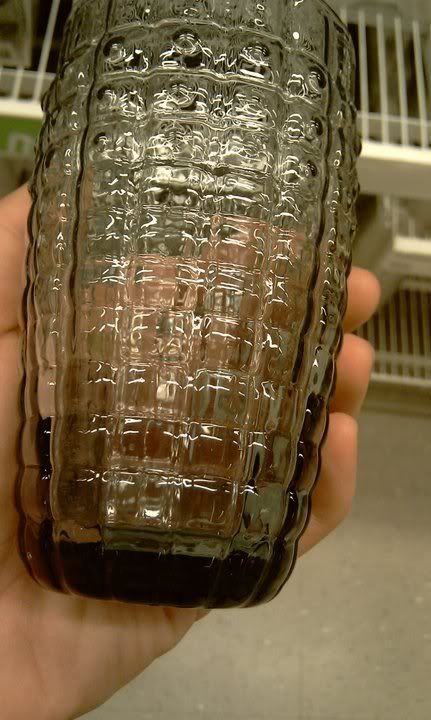 Looks like a grenade! I like it <3
My friend is an architecture student as well....He graduated already though ;____; And he has been applying for jobs in a bunch of cities....like SF! We go to IKEA for fun and pretend that those little rooms they have made are ours...and we imagine how our own apartments would look like. So yesterday we went to IKEA and walked around....sat on a lot of couches to find the best one that he should get if he happens to move up north. Then we went to the food store and I got ice cream and stocked up on Christmas stuff <3
OKAY TIME TO WRITE PAPER <3 bye bye